---

​Acting Credits:
TBA for Anywhere But Here
GreenLight Arts, in development.

Various for Lost & Found Christmas Special
Lost and Found Theatre, Kitchener ON, 2018.

Ron and Others for Community Target. by Robert Motum.
In association with Outside the March and Theatre Why Not, Hamilton ON, 2017.

Puppeteer and Others for The Adding. Written by Ciarán Myers and Directed by Catherine Fowles.
Backstage Forward at the Cockpit Theatre, London, 2015.

Ensemble Member for Nowhere Ontario. Written and Directed by Kathleen Cleland Moyer.
Backyard Theatre, in association with Theatre of the Beat, 2012.
And again with Backyard Theatre, 2013.

Puppeteer for Mozart's The Magic Flute. Directed by Michael Cavanaugh.
WLU Opera, 2011.

Ensemble Member for MyAudia Guerrilla Opera by Peter Hatch (score) and John Sobol (libretto).
Directed by Anne-Marie Donovan.
Inter Arts Matrix, 2010.

Tranio in Shakespeare's Taming of the Shrew. Directed by Anita Kilgour.
Ten Bare Toes Entertainment, 2010.

Monologue in Even Ensler's A Memory, A Monologue, a Rant, a Prayer.
UW Women's Centre, 2010.

Woyzeck in George Büchner's Woyzeck. Directed by Jeremy Hawkins.
UW fringe production, 2009.

Florina in Caryl Churchill's Mad Forest. Directed by Andy Houston.
UW mainstage production, 2009.

Lucius in Shakespear's Julius Caesar. Directed by Jennifer Roberts-Smith.
UW mainstage production, 2008.

Ensemble Member for Differ/End: The Caledonia Project by Gill Garratt. Directed by Andy Houston.
UW fringe production, 2008
& Tapestry Festival, Kitchener, 2008.

Clown/Mask Performer at the Luminato Festival. Directed by Andy Houston.
Toronto Harbourfront Centre. 2007.

Ensemble Member for the collective creation, Paved over Paradise. Directed by Andy Houston.
Knowhere Productions / Social Science and Humanities Research Council of Canada, 2007.

Dave in George F. Walker's Featuring Loretta. Directed by Jen Lorbetsky.
UW's New Directions Festival, 2006.
---
Street Mime and Clowning:

I started entertaining as a mime when I was 14 years old, attending a costume party as the great Marcel Marceau. Shortly after stepping outdoors in this costume I found myself closely followed by a crowed of happily amused children. I then started busking on the streets of my hometown, developing a vernacular towards the art of mime, and celebrating other artists from Hollywood's Golden Age. It wasn't long before I started to get invited to perform at outdoor festivals and large parties.

I continued to develop my mime routine from the mask and clown training I received at university and from the different forms of dance that I dabbled in at that time. If you're looking for an entertainer for adults or children,

get in touch with me

and I'll gladly help you connect with the best performers for your event.

​
---
Dance:
​Almost all my siblings studied Irish Dance. When I was very young I enjoyed a 4-minute cameo as part of the Irish Dance Supergroup First Generation Dancers, performing at folk festivals and cultural events across Ontario. I continued performing with different incarnations of "FGD" until University. in 2005 I qualified for international competition as one of the top three dancers in my division at the Eastern Canadian Oireachtas. I am a Canadian Irish Dance Champion.
Continuing to perform with
Hawp
and other groups, I was able to gain from
Niamh Webster
's intricate choreography, integrating other dance styles and tackling challenging time signatures.
After Niamh moved with her family to the East Coast, I took up Swing Dance and very quickly became a core member of Waterloo's then-emerging Vintage Jazz Performance Troupe, Hep Cat Hoppers.
As a dancer I've shared the stage with the Royal Canadian Highland Dancers, Loretto Reid, Brian Tahaney, Sarah Featherstone, Duncan Cameron, Brolum, Hawp, Rollins Cross, Affordable Chocolate, the Royal City Big Band, Roberta Hunt, Breakfast Television, and many others.
Though not an expert, I've also been priveledged to explore Salsa, gymnastics, hip hop, and modern.
---
---
Training Listed chronologically from most recent:
MFA
Writing for Stage and Broadcast Media.
Royal Central School of Speech and Drama

Tron Theatre's 100 Club
Member for a year, Glasgow, Scotland.

Traverse Theatre's Director's Programme
Member for a year. Edinburgh, Scotland.

Various Directing Workshops
Andy Arnold at the Tron Theatre, Glasgow & Lisa Spirling, JMK Drama.

Directing Shakespeare
Workshop with Cressida Brown at The Traverse Theatre, Edinburgh.

Musical Theatre Writing
​Optional postgraduate course as part of my MFA at the RCSSD, London. With Victoria Saxton.

Clown and Misfit Objects.
Workshop with Marcello de Almeida Libanio at the RCSSD, London.

"Breathing Puppets" and Scene Building.
London Mime Festival, masterclass. With Mervyn Miller at RCSSD, London.

Ensemble Creation and Movement.
Week-long workshop at the MT Space, Kitchener. With Majdi Bou-Matar & Anne-Marie Donovan.

Commedia Del Arte.
Masterclass taken at the Centro Internazionale Formazione delle Arti, Cosenza, Italy.

Street Puppetry.
Masterclass taken at the Centro Internazionale Formazione delle Arti, Cosenza, Italy.

Voice.
Year-long course at the University of Waterloo. With Anne-Marie Donovan.

Playwriting.
University of Waterloo with Guillermo Verdecchia.

Directing.
University of Waterloo. With Joel Greenberg.

Educational Psychology
University of Waterloo.

Scene Study.
University of Waterloo (multiple courses). With Ian Watson, Heather Hill, Julie Hartley, & Mike Peng.

Clown.
University of Waterloo. With Andy Houston.

Mask.
University of Waterloo (multiple courses). With Andy Houston, Teodoro Dragonieri, & Jim Warren.

Adagio Acrobatics.
Masterclass with James Croker & Jack Langenhuizen.
---
Powered by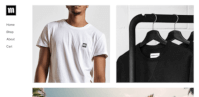 Create your own unique website with customizable templates.