Irish Dance

Ciarán started Irish Dancing when he was 8 years old and continued competing and performing all the way into University.

In 2005 he qualified for international competition as one of the top three Irish Dancers in his division at the Eastern Canadian Oireachtas. Before and after then he taught and assisted dance teachers with both competitive and recreational students--children and adults alike.

Having performed Irish Dance with First Generation Dancers and later FGD The "B"-Sides for many years, Ciarán learned to integrate different dance forms and tackle challenging time signatures.

Vintage Jazz

Swing dancing is a more recent focus for Ciarán. Very quickly after starting he was brought into Waterloo's Swing Dance performance troupe, the Hep Cat Hoppers. For a solid year Ciarán studied and rehearsed Swing and vernacular Vintage Jazz dancing with them on a very tight schedule.

As a part of the Hep Cat Hoppers Ciarán assisted organizing and maintaining regular dances in his community for a period of time. He taught beginner classes to large groups and helped troupe-dancers polish their performance routines as well as their form and style.

"Taint what you do it's the way that you do it!"


As a dancer, Ciarán has shared the stage with Rollins Cross, HAWP, Brolum, The First Generation Irish Dancers, The Royal Canadian Highland Dancers, Loretto Reid, Brian Tahaney, Duncan Cameron, Sarah Featherstone, The Hep Cat Hoppers, The Royal City Big Band, and others.

You can contact Ciarán from here.
Powered by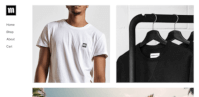 Create your own unique website with customizable templates.