"Entertaining, deep, and romantic. ... creating a hopeful longing in the reader."
~ Imprint on The Cave and Other Works
Form

2015 Poem:
2015 Poem:
2013 Chapbook:
2012 Poem:
2012 Poem:
2012 Flash Fiction:
2012 Poem Series:
2007 Poem:
2007 Dialogue:
2007 Chapbook:

Title

Young Construction
Jubilee Line
Insight
I've Always Wanted a Cane
First Snowfall
Sweet Thirteen
Through Love's Glass
Silence (Lk. 19:28-40)
History Lesson
The Cave and Other Works


Ciarán has continued to share his poetry and short stories in his community until, in 2012, a random conversation in a bookshop led to his most recent publication with StoneGarden Studios. Dr. Judith Miller, Artistic Editor of the publishing house, worked closely with Ciarán in the development and collection of his poetry then married it well with April Hunter's visual artwork.
Please click here for the publisher or contact Ciarán directly to purchase a copy.
Ciarán's first publication came from Crackjaw (Canada) in 2007, shortly after the premier of his one-act play, The Cave. The play is a short iambic dramatization of Plato's Allegory of the Cave. The book contains the playscript along with 14 original poems.
Follow this link for the review of this chapbook in the University of Waterloo's newspaper, Imprint.
Click here to purchase a copy.
Powered by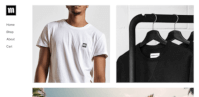 Create your own unique website with customizable templates.