Is the poppy a symbol for remembrance day because of John McRae's poem? Or did he highlight the poppy over the fields because it was already a symbol?

I ask because it's not a very good poem.

For about ten years now I've felt conflicted and uncomfortable every remembrance day. I remember, a little less than ten years ago, attending the cenotaph at Waterloo City Hall where they had tanks and jeeps present, as well as soldiers, police, cadets, and veterans. The only unarmed of these groups were the veterans. Everyone else had their guns. I remember standing in the cold, looking around at the spectacle, wondering why the hell everyone showed up. Was it to mourn dead soldiers? Was it, really?

That year I wrote a controversial poem which you can find in my 2013 book, InSight (shameless, I know).

We read McRae's poem every year as a recruitment campaign for the military. "Take up our quarrel … the torch be yours …" All Canadians memorize these lines before they're able to totally understand what they mean. And then, if we are treating the poppy as a sacred symbol on account of that poem then the meaning of the poppy is the intention of the poem. "If yea break faith with us who die / we shall not sleep …" It's a recruitment campaign.

Today is tremendously important. We must remember war. We must commemorate the dead. We must respect those among us who still suffer on account of their military service. But must we wrap it in a flag and feed it to our children with the unapologetic speed of bullets down their throat?

While taking time today to reflect on the shame and sorrow of war, please keep in mind that the anniversary of November 11th is a lie. We told ourselves that it was the war to end all wars. And, credit to the generations before us, I'm sure people knew this was a lie as they told it to each other. Of course no single war could end all other wars. But we maintain that lie by holding fast to the anniversary of the "end" of (a) war.

And then, celebrating what we muse as war's ultimate end, we read McRae's sloppily rhymed poem to tell each other that joining the military is an honorable life decision. That training how to kill people is somehow respecting those who were murdered by soldiers. It's backwards.

Powered by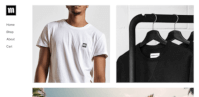 Create your own unique website with customizable templates.