I grew up in a home full of folklore. Storytelling was a game just like football and checkers with some of my siblings. Bedtime stories were often myths borrowed from traditional Native and Celtic legends. We read out loud to each other as well: from adventure novels, Scripture, Romantic poetry, etc. My sister and my Dad even toured for many years to folk festivals, retirement residences, and schools, maintaining the oral tradition of Irish legends.

As is wonderfully common in Canadian Immigrant families, my siblings and I grew up with an enthusiastic celebration of our foreign culture. Celtic music and art filled our home, we went out to see Irish plays and nearly all of us studied Irish Dance. A quotable familiarity with poets like Seamus Heaney and William Butler Yeats shaped my identity as an Irish-Canadian from a very young age.

Because I knew the important role of literature in the reclamation of Irish culture during the transition to home-rule, I grew up with a grave respect for the marvelous power of stories and words.
Contact Ciarán here.
---
Powered by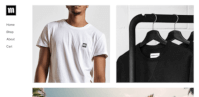 Create your own unique website with customizable templates.